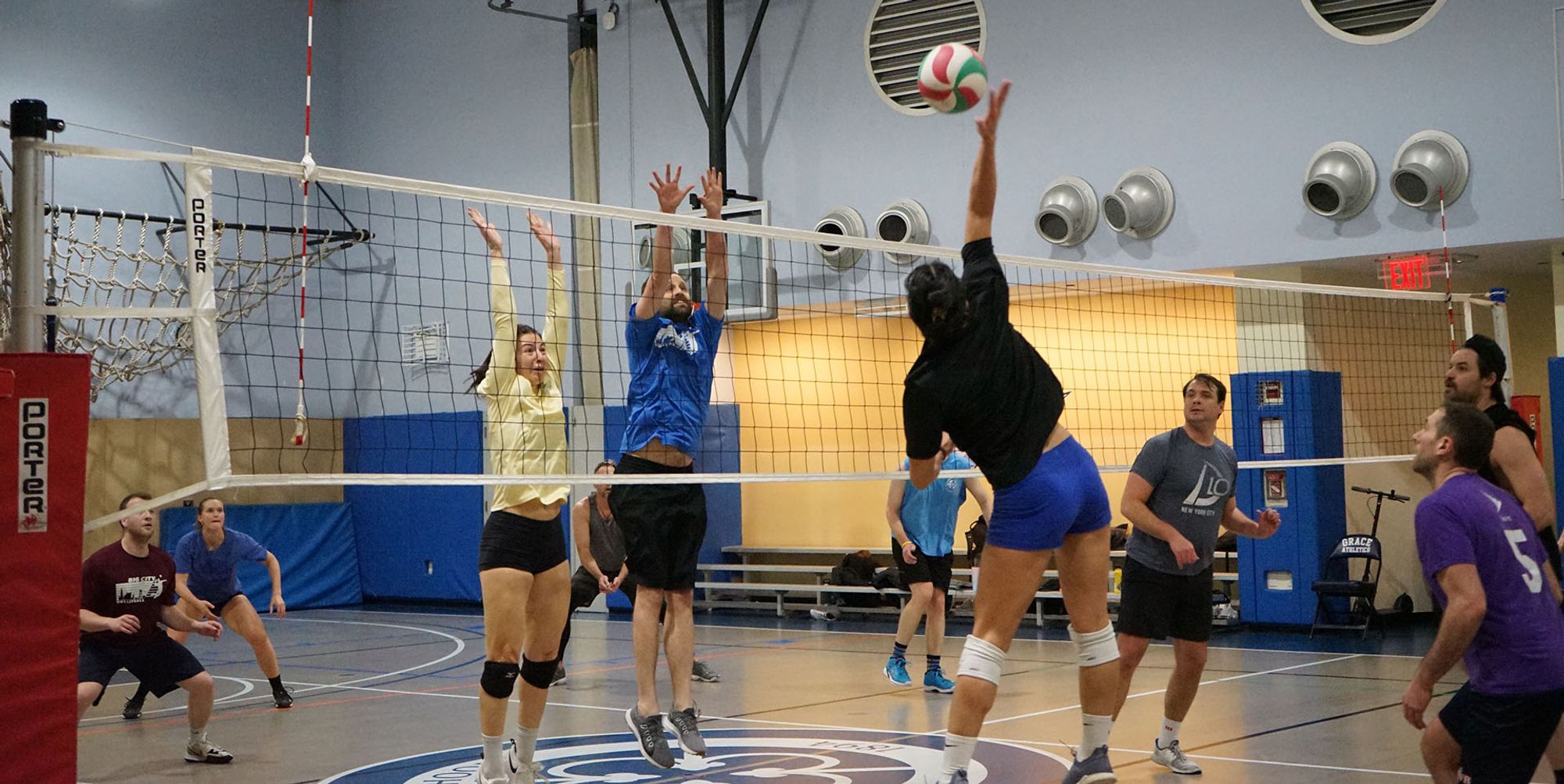 Open Play
***PHOTO ID AND PROOF OF VACCINATION REQUIRED FOR ALL INDOOR PROGRAMS UPON ENTRY***
Big City Volleyball is excited to re-launch our popular Open Plays Mondays thru Sundays (afternoons and evenings) in Manhattan, Queens and Brooklyn this Fall for players 18+!
Advanced / Intermediate / Co Ed / Mens / Women, take your pick - We've made it easier than ever to sign up for as many sessions as you want with our very own app!
Choose from options like Pay-As-You-Go, or purchase a monthly membership and save $5 a session. Too much of a commitment, then buy a pack of 10 and save $25.
With our NEW APP you can even see who is signed up and chat with players too!
Registration is through OpenSports:
1.
Use link button below to sign up via OpenSports
2.
Your current Big City Account will not work. You will need to create OpenSports account (the system will prompt you to do so)
This activity is not sponsored or endorsed by the New York City Department of Education or the City of New York
COVID-19 Guidelines
All Big City Volleyball Programs will follow strict local and CDC guidelines for safe play and instruction.
***PHOTO ID AND PROOF OF VACCINATION REQUIRED FOR ALL INDOOR PROGRAMS UPON ENTRY***
Players will use hand sanitizer before / during / after play
Strict cleaning and sanitation measures including wiping down / Sanitizing all surfaces & balls before / during / after play
Bring your own water bottle
Please note, a health Questionnaire Form will be sent out starting 9am day of activity that parents must confirm their child does not have COVID symptoms prior to showing up.
***DUE TO COVID RESTRICTIONS, NON-REGISTERED GUESTS WILL NOT BE ALLOWED IN THE GYMS***