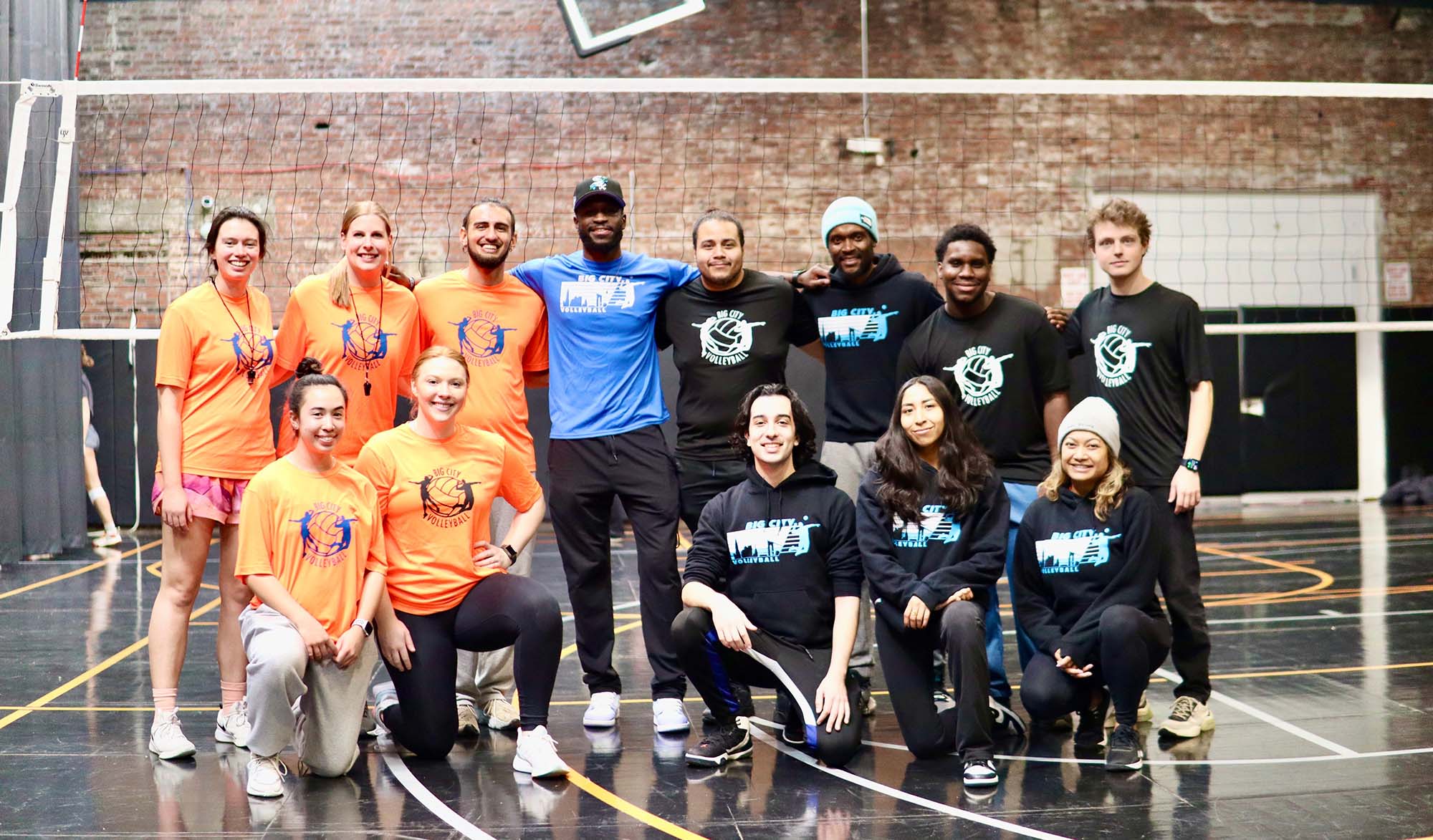 Become A Ref/Coach
Big City Volleyball is ALWAYS on the lookout for qualified individuals to Referee & Coach!
Overview of qualifications:
To qualify, applicants should possess a strong knowledge of the game of volleyball (the rules, subtleties, and of course complete mastery of what is and isn't a carry, etc.). Ideally, you have officiated previously (possibly in college, high school, at tournaments, Club, USA Volleyball, GEVA, etc.) or have coaching experience.
You may not be qualified if you have only been playing the game for just a few years. But we have found that passionate players with good people skills can make very good refs and/or coaches, after a little training in the Big City way.
Referee & Coaching candidates should be available to work two or three evenings a week including weekends. For most weekday activities, you should be on-site around 6pm. Weekend and summer start times vary.
Responsibilities
Build relationships with players, parents, and staff
Physically lift heavy equipment, move, run, sprint, and play
Physically demonstrate referee signals to participants
Follow the Big City Volleyball referee guidelines
Set up and Breakdown Volleyball equipment
Ability to communicate clearly with players
Digital (email) communication via smartphone (report scores, coaching feedback, send photos, etc).
Requirements for the role
18 years of age or older
Must be consistently available to work evenings 6pm-10pm and/or weekends 10-6pm
Knowledge of rules for officiating Volleyball
Referee certifications are a plus but not required
Prior participation as an athlete/coach in a recreational, high school or collegiate program in volleyball
Previous coaching or instructing experience and ability to Coach Kids and Adults is a plus
Good people skills! Motivated and responsible candidates only, please!
Basic tech-savviness (owns/can operate a smartphone, good email communication skills)
We offer a wide variety of programming and we are currently searching for but not limited to:
Work in Brooklyn Queens Manhattan & the Hamptons
Coaches for Classes
Coaches for our Girls Youth League Teams
Coaches for our VolleyPods in the park which means setting up a net M-F from afternoon – evening
Coaches for our after school program M-F (3pm-6pm)
Weekend programming
Benefits
Great volleyball work environment!s
Flexible (weekly) schedule
Staff outings / volleyball matches
Complimentary Open Plays
Big City Volleyball Sports Apparel
Readiness to both referee AND coach is a plus, though we won't turn you away if you are only comfortable doing one.
Security Positions
Additionally, we are also looking for individuals who can commit to running security at some of our locations. Responsibilities include: arriving on-time, communication with School & Big City Staff, checking ID's, signing in players. (Must Have A Working Cell Phone AT ALL TIMES!!!) You will also be trained to set up volleyball equipment as well. You must be friendly, comfortable being around lots of people, be able to give clear directions, and stay in communication with everyone.
Become a Big City Volleyball Ref/Coach
Should you be selected for the next steps, moving forward, you must make time for 2 interview sessions. One officiating and one coaching, each for 2 hours.