OpenSport: How To
REGISTRATION FOR PIER 25 IS THROUGH OPENSPORTS
OpenSports Signup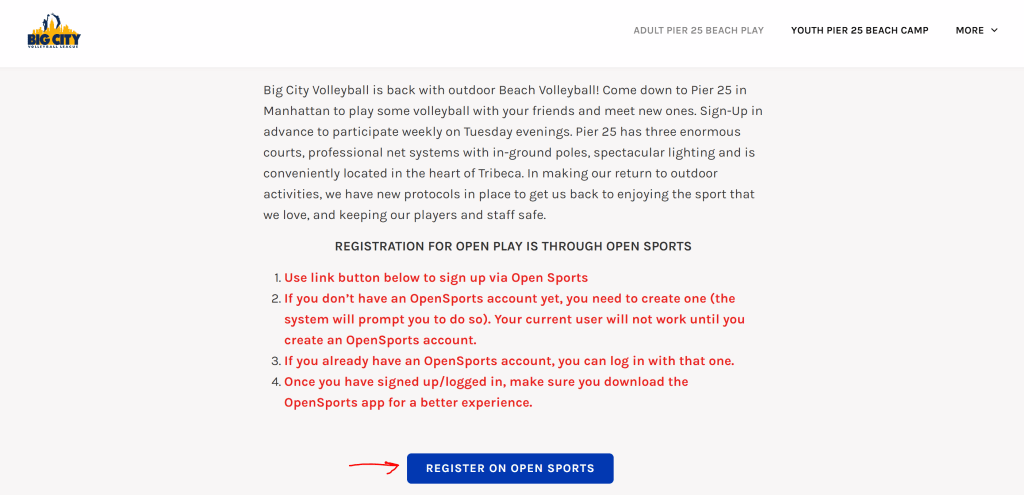 From the Adult Registration Button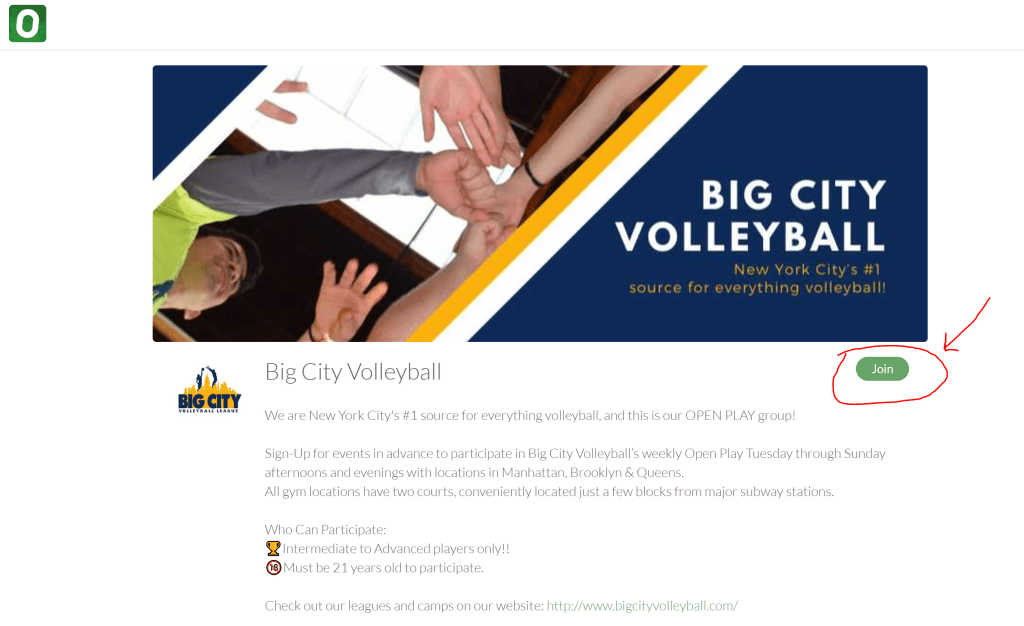 Simply click join, to join the Big City group. There you will be able to check any upcoming events and register.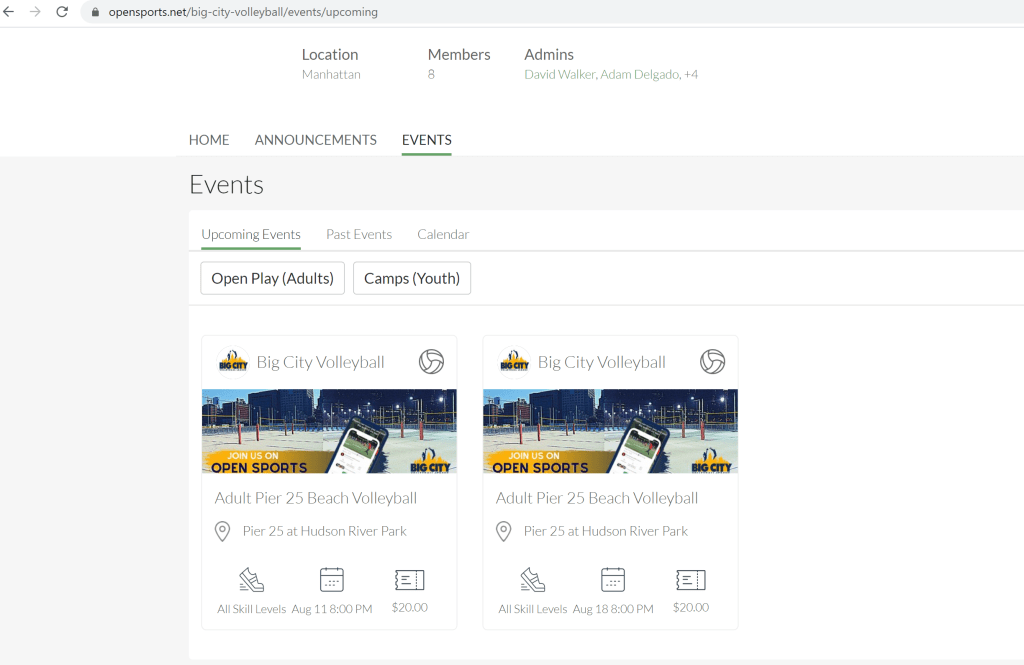 Select the Open Play of your choice and follow the registration process.
See how to create a new OpenSports account or simply log in with your existing one (This applies to joining a group or a specific event).
Signup to OpenSports from event link